| | |
| --- | --- |
| Posted on May 10, 2015 at 11:40 PM | |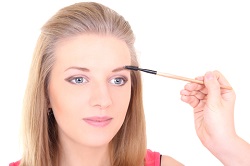 One of the most popular services that I offer at my skin care studio is eyebrow tinting. Though it's been around for a while, the service is still new to lots of clients.

What can eyebrow tinting do for you?

It's amazing what a difference a nice pair of shapely eyebrows can make to the structure of the face. Having neat, defined eyebrow...
Read Full Post »
/